Khusbhu Auto Finance Ltd
Khushbu Auto Finance Limited (KAFL) is a leading NBFC, registered since 1999 with RBI, currently having status as Asset Finance Company. KAFL is promoted by Atul Auto Limited (AAL), Public Listed Company. The company is rated CARE A (Credit Enhancement) with Stable Outlook from CARE Ratings.
Hinduja Leyland Finance, Ltd
Hinduja Leyland Finance, Ltd. is an India-based non-banking finance companies spread across 19 states in India. Through a network of branches, the Company provides customized finance for the widest range of utility vehicles, tractors, cars, two wheeler and other commercial vehicles
Shriram Transport Finance Company Ltd
Shriram Transport Finance Company Limited (STFC) is an asset financing non-banking finance company. The Company is engaged in providing finance for commercial vehicles and other loans
Bajaj Finance Limited
Bajaj Finance Limited is a non-banking finance company (NBFC). The Company is engaged in lending and allied activities. Its consumer lending products include two-wheelers and three-wheelers finance, consumer durables finance, digital products finance, retailer finance, salaried personal loans, e-commerce consumer finance, e-commerce seller finance and home loan.
Manappuram Finance Ltd
Manappuram Finance Ltd. is one of India's leading gold loan NBFCs. The company was started in the year 1949 The firm was involved in pawn broking and money lending carried out on a modest scale. Today, it has 4637 (Includes branches of subsidiary companies) branches across 28 states/UTs with assets under management (AUM) of Rs. 272.24 billion and a workforce of more than 30,000.
Bike Bazar Finance
Bike Bazar Finance is the India-based non-banking finance companies, Bike Bazar Finance is a specialist in financing pre-owned Two Wheelers.
Vardhaman Bank
Vardhaman Bank commenced its operations on 05-04-1990, at Edenbagh, Ramkote, Hyderabad. Over the years the bank has grown in size, strength and in volume of business. Vardhaman Bank believe in excellence in customer service and introduced many customer friendly measures. Today we are one of the top ranking UCB's in the state of Telangana.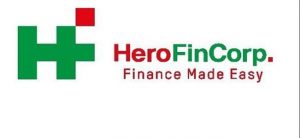 Hero Fincorp
Hero FinCorp. Incorporated in December 1991 as Hero Honda FinLease Limited; the restructuring of their parent company Hero MotoCorp Limited, led to their present form as Hero FinCorp Limited. They are present at close to 2000 retail financing touch-points across Hero MotoCorp's network, and have partnered with over 2000 satisfied corporate clients. Going forward, they plan to continuously expand their offerings and geographic presence, whilst offering class leading financial services to all sections of our society.
IDFC First Bank
IDFC First Bank is an Indian Private Sector Bank that is owned by IDFC, an integrated infrastructure finance company. The bank started operations on 1 October 2015, after receiving a universal banking licence from the Reserve Bank of India in July 2015.
Padmasai Finance
Annual Reports (Yearly)
Reach Out To Us For All Your Queries
Corporate Office
Padma Sai Finance Pvt Ltd
D.No.4-1-1/6/2,
Opp: Eden Garden
Function hall, King Koti,
Hyderabad, Telangana 500001
Phone No:8008600111
Register Office
87-1-11 G V S COMPLEX,
RTC COMPLEX ROAD,
TADITHOTA RAJAHMUNDRY
AP 533103 IN
Phone No:8008600111
Code of Conduct:
KYC Guide lines
We adhere to our KYC Guidelines and ask Aadhaar card as a mandatory identity proof. Our E-KYC makes it easy to complete the procedure without delaying the loan process. Currently 100% of our loan customers have adhered to our KYC guidelines.
We would require the photograph, valid Age Proof, Identity Proof, Home owner Proof, Signature verification Proof and Income Proof.
These proofs are required as per the guidelines of Reserve bank of India.
Recover Agents
• Collection Team are expected to conduct themselves in a manner that displays the highest levels of integrity and professionalism.
• Collection Team are expected to provide correct information to the company. Any material willful misrepresentation or submission of wrong information shall be regarded as a violation of the code of conduct.
• Collection Team and/or any other persons entrusted with company stationery or other property shall not misuse such assets/ stationary of the company (like letterheads / Identity card / receipt books / authorization letters etc.). All persons entrusted with the safe custody of such stationery, assets, property etc. shall be personally responsible for the safety of all the stationary issued to them. -.
• Information received from any source which could hamper the interests of the company should be reported immediately.
• Nobody shall accept gift / donations / hospitality / favors in cash or kind from existing or potential vendors / customers.
• Customer information should be kept confidential.
• We should not get into any sort of argument with the existing or potential customers. All assistance should be given to resolve disputes or differences regarding dues in a mutually acceptable and in an amicable manner.
• Inappropriate occasions such as bereavement in the family or such other calamitous occasions should be avoided for making calls/visits to collect dues.
• We should think out of the box to beat competition and ensure customer makes the payment. However, this should be done keeping the regulations in mind and ensuring dignity and respect to the customers.
• The policy recognizes fairness and transparency in repossession, valuation and realization of security.
Collection Team
Do's Don'ts
• Person visiting the customer should be neatly dressed.
• He should always carry identity card issued by the company/agency
• Don't get abusive and aggressive while dealing with the customer should be contacted ordinarily at the place of his choice.
• Be present for the customer meeting on time if prior appointment is taken
• Avoid meeting a customer at a place a customer wants to avoid
• Provide customer with all the information requested for regarding his loan.
• Explain to him, the reason for your visit in a polite manner.
• Treat the customer with dignity
• Avoid getting personal with the customer.
• Keep conversation limited to business.
• Maintain proper distance while meeting the customer.
• Request for more time from the customer to revert in case the requested information is not available with you.
• Do not provide any incorrect information.
• Don't make any false promises Ideal time for contacting the customer is 0700 Hrs to 1900 Hrs
• Honour customer's request to avoid calling at a specific time
• Leave a message for the customer to call back mentioning the reason for your visit,
• in case customer is not available at the time of your visit
• During the visit if customer is not available, we should avoid discussing the details of the case with the minors, elderly people or any other unrelated persons in the house.
• In case of any disputes raised by the customer all necessary assistance should be provided to resolve the same amicably.
• The customer should not be misled or avoided.
• Customer information should be kept confidential. Avoid discussing customer's debt information with friends and relatives of the customer or with other customers.
Telemarketing
• Identify yourself, your company, and your principal
• Request permission to proceed
• No Pre calls prior to 0700 hrs and post 1900 hrs unless specifically requested during calls
• If denied permission, apologize, and politely disconnect
• State reason for your call.
• Always offer to call back on landline if call is made to a cell number
• Never interrupt or argue
• To the extent possible, talk in the language which is most comfortable to the prospective customer
• Keep the conversation limited to business matters
• Check for understanding of "Most important Terms and Conditions" by the customer if he plans to buy the product.
• Reconfirm next call or next visit details
• Provide your telephone number, your supervisor's name or officer contact details if asked for by the customer.
• Thank the customer for his/her time Post Call
• Customers who have expressed their lack of interest for the offerings should not be called for the next 3 months with the same offer
RBI Guidelines
Our interest rates and processing fee for auto loans varies as per the RBI guidelines. We meet all the RBI guidelines for data security of our Loan lending website to keep all your information secure. Audits are performed and No backdated entry is allowed as per the RBI. You can opt for floating or fixed rate of interest and as per RBI guidelines we will always keep informing our customers regarding any changes on the same.